If you're looking to keep a Saharan Uromastyx, it's essential to provide them with proper care to ensure they remain healthy and happy. In this guide, we'll cover everything you need to know about keeping these desert reptiles. Saharan Uromastyx care is simple and easy, and keepers of all levels of experience can enjoy these wonderful little creatures.
Housing Requirements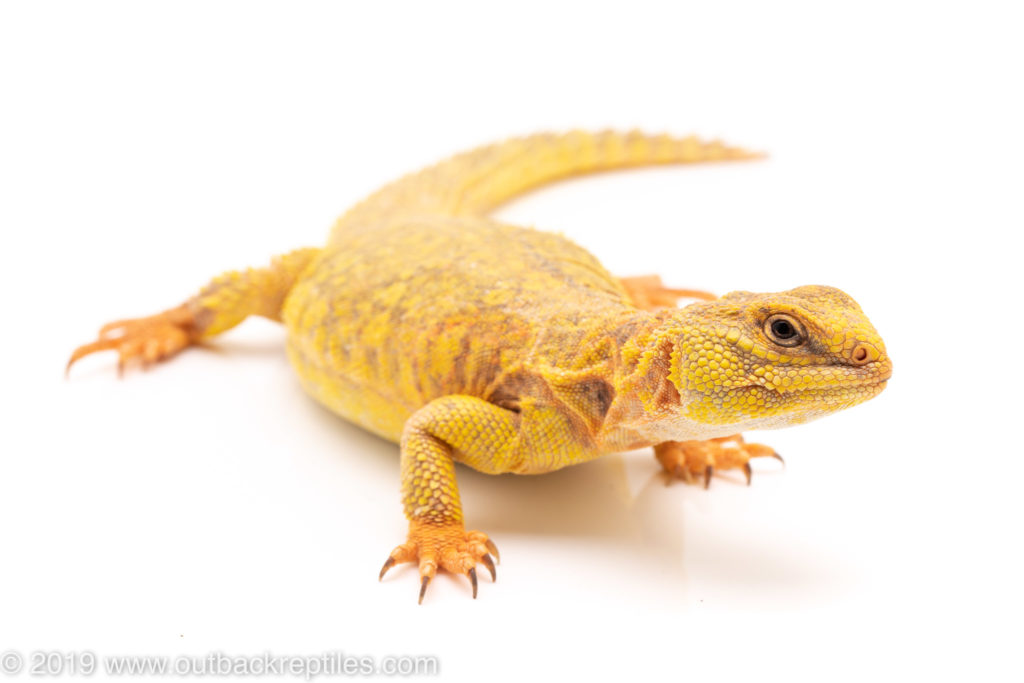 The first step in providing proper care for your Saharan Uromastyx is to ensure that they have a suitable habitat. As desert animals, they require a dry environment with plenty of heat and light. A 40-gallon terrarium is usually sufficient for one adult Uromastyx, though larger enclosures are recommended for multiple animals. Saharan Uromastyx max size is typically around 12 inches long.
The enclosure should be made of glass or plastic and have a secure lid to prevent escape. A sandy substrate, such as reptile sand or play sand, is ideal for Uromastyx. Provide a hiding spot and several basking spots, as well as UVB lighting.
I really like the Zen Habitats Meridian 4x2x2 enclosures for Uromastyx. They are fantastic, furniture quality cages that offer plenty of space for your Uromastyx, and come with a 3 year warranty. You can order one by CLICKING HERE!
Temperature and Lighting
Saharan Uromastyx require a hot environment, with a basking spot of 110 to 120 degrees Fahrenheit and an ambient temperature of 80 to 90 degrees Fahrenheit during the day. At night, the temperature can drop to 70 to 80 degrees Fahrenheit.
Uromastyx also require UVB lighting for 12 to 14 hours a day. This lighting helps to ensure that they get enough vitamin D, which is essential for their health.
Feeding
Uromastyx are herbivores and require a diet rich in vegetables and greens. Offer a variety of vegetables, such as collard greens, dandelion greens, and mustard greens, as well as other vegetables, including carrots, squash, and sweet potatoes. Offer small amounts of fruit as a treat.
Uromastyx will also eat grains such as millet, lentils, split peas, and birdseed.
It's essential to provide fresh water every day, as well as a calcium supplement to ensure proper bone health.
Handling and Socialization
While Uromastyx are generally docile, they may become defensive and stressed if they feel threatened. It's best to handle them infrequently, and always with gentle care. We recommend handling Uromastyx no more than a few times a week, for 10-15 minutes at a time to avoid unnecessary stress. Uromastyx can also be kept in pairs or groups, but ensure that there is enough space for each animal.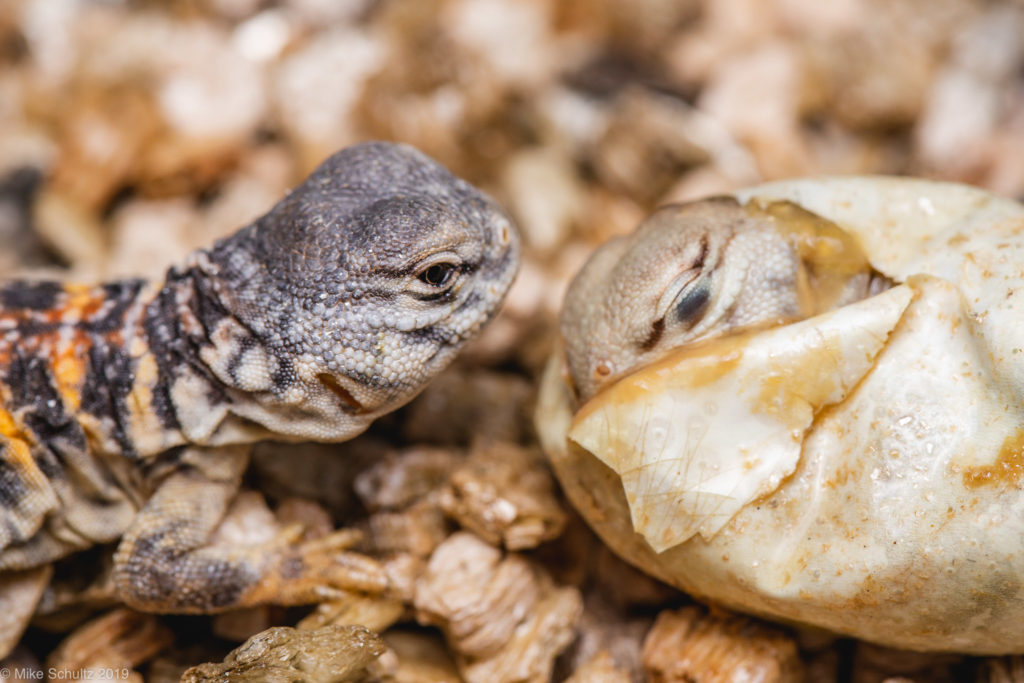 Conclusion
Providing proper care for a Saharan Uromastyx requires attention to detail and an understanding of their unique needs. By following the guidelines outlined in this care guide, you can ensure that your Uromastyx remains healthy and happy for years to come.
To check out our current stock of Uromastyx and other reptiles for sale, click here!